www.ccfnz.co.nz
Commercial Furniture
Factory Direct
0800 800 507
A Desk Is A Desk Right Wrong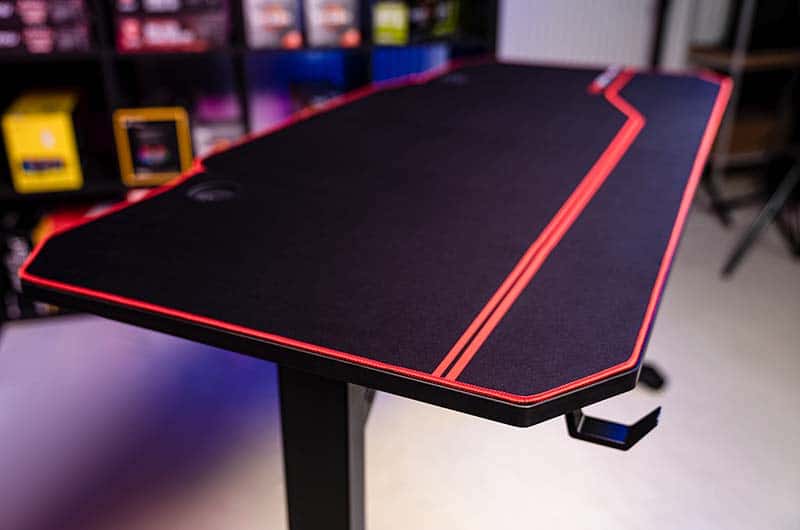 You might believe that a desk is just a thing to plonk down behind and bash out reams of your brilliant ideas but you may be surprised to know that it is more than that. If your desk makes your office utilisation uncomfortable or irritates your work style then your productivity levels (and brilliance) will be hindered.


A corner office desk is a key element in an office and your work life. Invest your resources in getting the right one!
Your Unique Working Style

Before looking at finishes or credenzas, think about how you work at your desk. Are you 100% digital or is it an analog-digital combo or more paper and minimal digital? If paper, is it huge paper or widespread? If digital, is it one monitor or 3? Do staff or colleagues come in and need to spread out stuff on your desk for discussion purposes - from spreadsheets to clothing samples to geology cores from gold exploration?
On the other hand, do they do this but do you want to discourage them from doing this? These answers are the key to the first decisions about your corner office desk!
Your Desk Structure
In a minimalist, fully digital setup, you might like a simple, rectangular glass with no accessories or add-ons. Then there is the height of the desk and other ergonomics. The desk height guideline is usually 950 mm, however, for customisation purposes sit down as you usually would (or stand if it is a standing desk) and, while keeping your arms beside you, bend your elbows to ninety degrees. If your hands rest easily on the desk you have the right desk height. Otherwise, adjust accordingly.
Space & Flow Area

The position of the desk and its surrounding environment will influence the size and configuration. Loads of space? You can choose almost any configuration. You can get an executive desk that can work in a challenging corner office, so don't hesitate to ask us for our experienced advice.


Always consider if you honestly need "all" that desk counter space or if is it a dumping zone. How many electronics will be on the desk counter and how many guests to expect to regularly receive?
Counter Space
Your working style will influence the amount of counter space that you need. Would you like to work on timber laminate, a metal-steel combo, solid timber or wood-framed glass? If you apply physical pressure to work on your desk during the day then a solid desk will please you. If you are mostly digital, then that rectangular glass desk will be appealing.
Not-Traditional Options

If you would like a new approach to a desking solution then there are great compact options for you that fold away. If 'stuff' tends to stand on your desk then folding away is not an option. A standing desk is an increasingly popular option but works best when combined with a regular desk. And don't forget to look at funky designs like desks made completely of cardboard or organic shapes with integrated LED lights, etc. Your brand could influence your desk style if it is viewable to staff or visitors. Other important factors are:
Environmentally friendly
Robust and durable
Light enough to easily reposition
Low carbon footprint, recyclable or made from recycled items.

As you were reading this post, I hope you were able to narrow down what your perfect desk looks like. Now all you have to do is find it!

Has this narrowed down your choices? Peruse our ranges for excellent corner office desk options!