www.ccfnz.co.nz
Commercial Furniture
Factory Direct
0800 800 507
Should You Choose A High Or Low Office Chair Best Advice On Choosing The Right Office Chair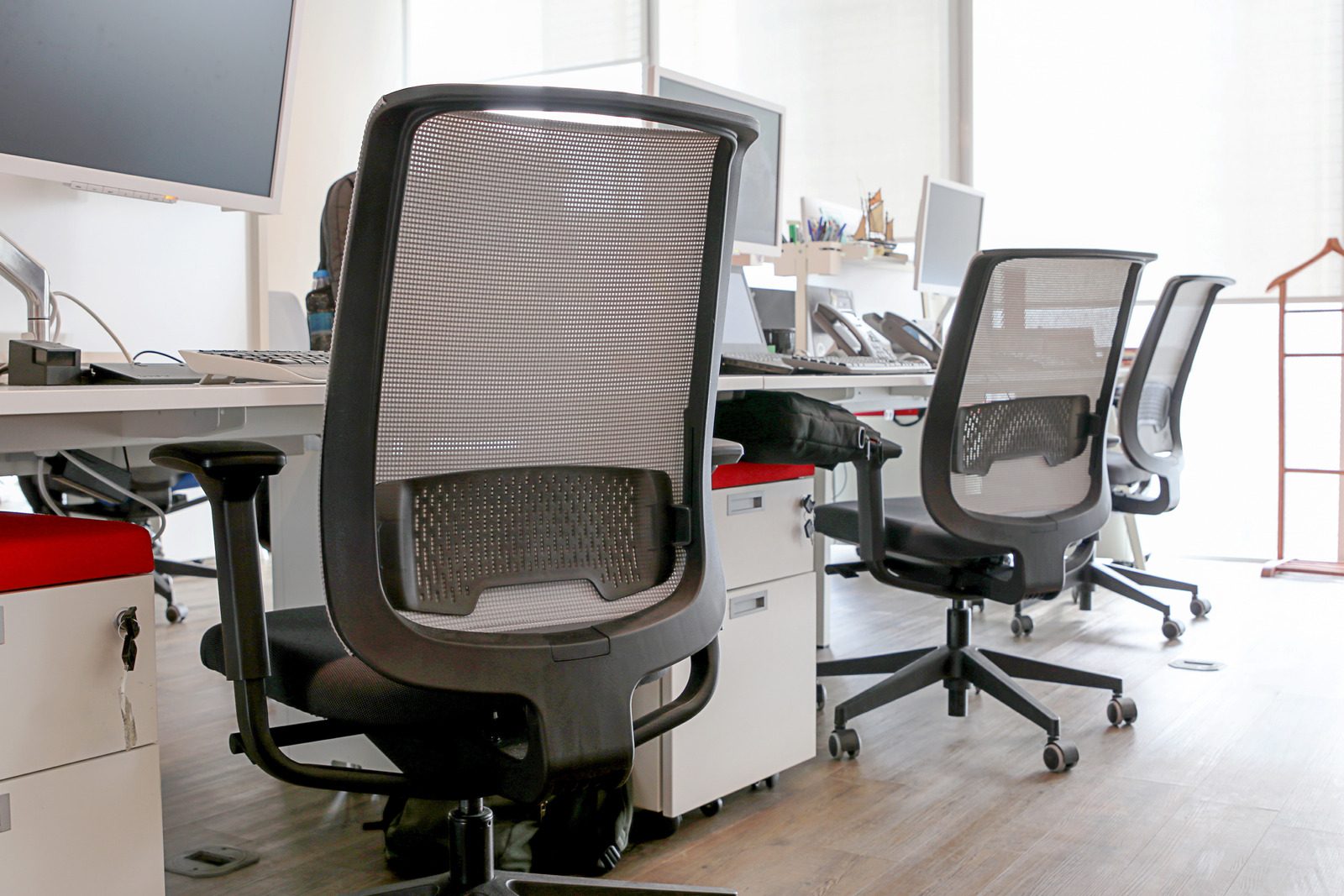 Working in an office often means hours and hours spent sitting in your office chair. If you are not sitting comfortably, you will put a tremendous amount of stress and strain on your spine, lower back and neck. It is, therefore, vital to choose an office chair that offers good support and helps you to maintain a good posture.
Read on to find out more about choosing between a low or high office chair, what type of back support to look for and whether or not you need a headrest.
Lower Back Support
One of the most important things to consider when choosing the right office chair is the type of lower back support that it offers. Having good support and sitting in the correct position at your desk will help to keep your head and spine aligned and reduce neck and back pain.
Choosing Between Low Or High Office Chairs
Low and high back office chairs both offer the critical support that your lower back area needs. However, high office chairs extend beyond your shoulders and give great support to your whole back. This is useful if you like to recline in your chair, for example, when doing reading work or taking calls.
The Seat Depth And Edge Type
Whether you choose a low or high office chair, it is also essential to consider the seat's depth and the type of edge it has. The correct depth would be where there is space between the seat's edge and the back of your knees. Ensure that the edge is level and not sloping down at an angle that could produce an uncomfortable sitting position.
Headrest Or No Headrest
If you do a lot of computer work, you will probably find yourself leaning more forward in your chair, and your upper back and neck will not be resting against the chair. In this case, you will not need a headrest. If you can lean back in your chair while reading or taking a lot of calls, then choosing a high office chair with a headrest is a good idea to give your upper back and neck the necessary support.
Contact Capital Commercial Furniture today for all your low and high office chair requirements. View our range of office chairs online, place your order, and we will deliver directly to your door. For any queries, please chat with our knowledgeable and friendly sales team.