www.ccfnz.co.nz
Commercial Furniture
Factory Direct
0800 800 507
Storage Cupboards
Capital Commercial Furniture sells high-quality storage cupboards at factory prices and delivers them straight to you. A cupboard is a piece of furniture that is used for storing things. It can be free-standing, or it can be set against the wall. Depending on where they are placed, the contents of a cupboard may vary significantly. All the same, cupboards have remained to be enclosed cabinets used for storage over the years.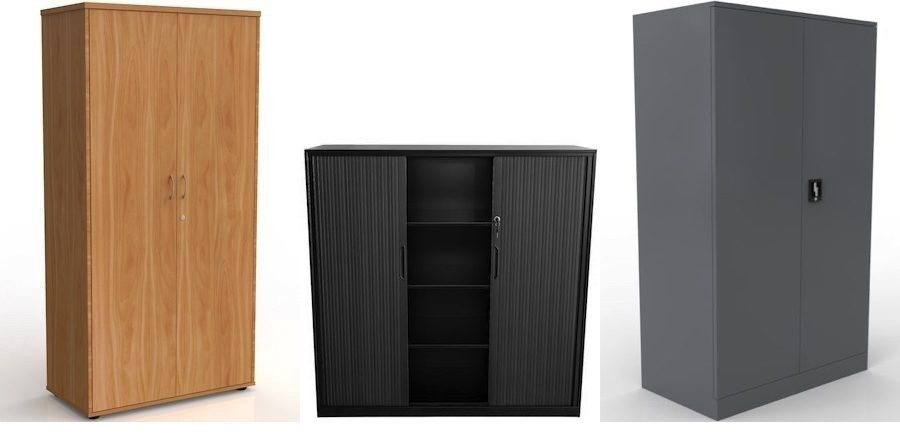 The Benefits of Good Storage Cupboards
Having storage cupboards, whether steel cupboards, metal cupboards, or office cupboards, brings many benefits for the homemaker and the office person.
Maximized use of space: Cupboards are unbelievably spacious and can store many things for you. If you try and organize it well, use expandable shelves or stacking shelves, you can fit a lot in it.
You are encouraged to declutter: An organized cupboard is an excellent motivator for decluttering and keeping only the essentials. There is no space for food — there are only the non-essentials in your lovely cupboard.
Have a sense of control: A decluttered space with organized cupboards gives one a sense of control. When you can see how organized your storage cupboard is, it gives you a sense of fulfilment.
You can avoid buying doubles: When you can easily see what you have on hand, you can make appropriate lists of what else needs to be bought, and no duplication is made.
Organization saves time: Having things organized saves you time and makes you more productive.
Why Choose Capital Commerical Furniture?
Low Prices
We ship our products directly from the factory to you, which is why we can offer the lowest prices available. You won't experience the high retail markups with us that you may experience with other furniture stores – we are committed to giving you a great deal.
Great Quality
All of our furniture, no matter the material, is all great quality. We source our materials only from the best suppliers and refuse to cut corners with cheap, low quality ones that won't last. We want you to be able to use your furniture for a long time, so we keep that in mind when making every single piece.
Customer Service
Whenever you have questions, you can always come to our customer service team, and we'll be glad to help. We offer friendly, prompt services to help you find what you're looking for.
Shop Online for Storage Cupboards
We have all types of storage cupboards for your storage needs. Choose from our website catalogue and find the right-sized wardrobe for you. There's plenty to choose from. Buying from our shop is as easy as 1-2-3. Select the item you want, add it to your quote calculator, and check out.
We offer the best prices in NZ. Your storage cupboard can be delivered directly to you straight from the warehouse. Enjoy lower prices and more discounts for bulk purchases. We're happy to help you fill your every requirement.
All our storage cabinets are on-hand. Get them delivered to you soon and start your journey to organizing your home, your things, and your life.