www.ccfnz.co.nz
Commercial Furniture
Factory Direct
0800 800 507
Coat Stands
Coat Stand 1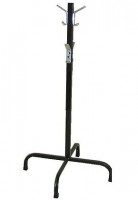 Coat Stand 2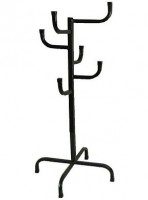 The Best Coat Stands in NZ
A coat stand is a small, but important piece of furniture. It's a great way to declutter your space and make it more organised. We all know how annoying it can be when you try to find your coat and end up in the wrong room. And what about those winter months when you want to take off that heavy coat, but don't have anywhere to put it? With a good quality coat stand, you'll never have that problem again!
The best coat stands in NZ are featured on this website.
Home or Office Coat Hanger Stand to Keep Your Clothes Neat
When clothes are not hung in the closet, they can get wrinkled or even smell bad. A coat hanger stand is a convenient way for you to store and categorise your clothes and keep them fresh.
There are two popular types of clothes hanger stands: the wall-mounted clothes rack or the floor-standing coat hanger stand. The floor standing type is better because it can be mounted in any corner without taking up too much space and therefore offers more storage capacity. In addition, it has a vertical orientation that helps not only with accessibility to various clothing items but also allows air circulation which prevents odours from being infused in the fabric.
Quality Coat Stands for Sale in Auckland, Wellington, and Christchurch
We have a wide range of different products available on our website that offer a coat rack solution for any type of establishment. Whether you're looking for a stand for jackets, tops, or even hats and gloves there is something on offer here. We also provide some more versatile options such as the double sided coat stand, which can be used to supply two different types of clothing items.
Quality coat stands are the perfect addition to your place of business. They add style and sophistication while providing an excellent storage solution at the same time. Our prices are competitive too with competitive delivery nationwide!
Quality Coat Stands are now available to buy in Auckland, Wellington, and Christchurch.