www.ccfnz.co.nz
Commercial Furniture
Factory Direct
0800 800 507
Glass Whiteboards In Nz A Tool To Impress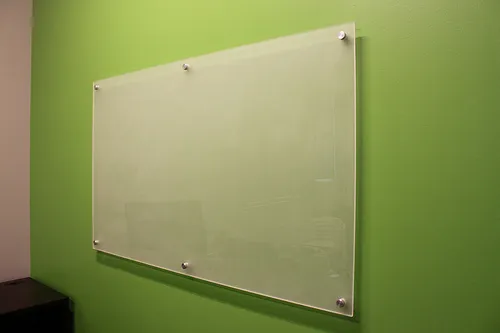 Glass whiteboards in NZ are a stylish and contemporary way to enjoy a neat and productive workspace. They are easy to use and clean, durable, and can give any space the modern touch it needs to best your competitors! Glass whiteboards in NZ come in various shapes and sizes to fit your needs and your specific space perfectly.
Glass Whiteboards Are A Stylish Choice

These organisational tools are a beautiful addition to any office, creative or educational setting as they give the area a modern and even futuristic atmosphere. Due to their sleek appearance, they create the illusion of more space in a room, which makes glass whiteboards an especially great choice if you are tight on square footage. They can also be mounted on any inward wall, making observing employees' work ethic quick and easy.
Impress Your Customers

Glass whiteboards in NZ are a contemporary choice, which conveys neatness and organisation to potential customers, partners or fellow creatives. They are designed to be a prominent feature that stands out in your workspace, catching attention and fostering the admiration of others.
Glass Whiteboards Are A Practical Choice

Installations of these beautiful productivity tools will make any workspace both practical and up-to-date with the latest trends. They have clean lines which can be made to fit any work surface and are compatible with whiteboard and fluoro markers. This ensures that when you wipe your glass whiteboard, it is left spotlessly clean without any staining or ghosting.


Additionally, they are made of tempered glass and have a lifetime surface warranty, ensuring they are durable and a good investment option.
So Many Uses, So Little Time

Glass whiteboards in NZ are the perfect tool for presentations to employees or customers. They allow quick visual aids to illustrate your points and are ideal for making calculations or presenting graphs and figures. They are a superb option for demonstrating skills to a class in an educational or classroom setting. A glass whiteboard can be made to fit a wall so that large writing or drawing is possible; even the learners right at the back will be able to see and comprehend the lesson. In a creative setting, rough outlines, plans and composition of projects can be quickly sketched for better understanding, making sure that everyone is on the same page.

If your space needs a modern and functional tool that can convey information in any setting, contact us at Capital Commercial Furniture for glass whiteboards in NZ. We have a full range of office, educational and hospitality furniture to choose from and great customer service too.