www.ccfnz.co.nz
Commercial Furniture
Factory Direct
0800 800 507
Education Furniture
Capital Commercial Furniture has a wide range of classroom furniture available, including podiums, lecture hall chairs, student tables, classroom desks, staff room seating, and other education furniture. Our furniture facilitates beautiful and effective learning spaces. Transform your campus today with quality education furniture made in New Zealand and imported. Get the best prices available on wholesale classroom furniture. Shop now.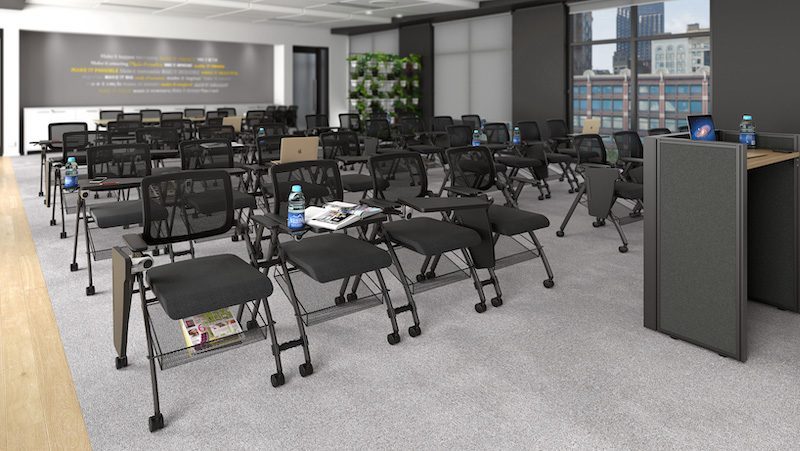 The school furniture at Capital Commercial Furniture is suitable for primary schools, intermediate schools, high schools, and universities/ colleges. Whether you are looking for classroom furniture for the young or the old, we've got you covered. Our wholesale pricing allows you to save money, and bulk purchases allow you to save even more.
Browse our selection of education furniture today!
Why Choose Us?
Learn why Capital Commercial Furniture is the number one choice for quality classroom furniture in New Zealand.
Save Money
When you shop with us, you can buy furniture directly from warehouses around New Zealand, which gives you a major discount. Shopping directly also gives you the freedom to create a custom look by choosing materials and colours for your classroom furniture.
Save Time
Buy your custom classroom furniture online at Capital Commercial Furniture for a quick and easy process. We freight direct from warehouses around New Zealand straight to your door, so you can save money and time ordering your furniture.
Create a Space You Love
Our goal is to help create the conditions for lifelong learning. From classrooms to libraries to dorms, our furniture enriches living and learning on campus.
How to Order Education Furniture
Order your custom education furniture in three easy steps.
Step One: Customize Your Furniture
Shop our education furniture online and select the pieces you need. Choose the colour, material, and more to customize your furniture.
Step Two: Get Your Quote
Add the items to your quote and send your cart to us to get your final pricing. Easily use our quotation builder to get your quote now.
Step Three: Place Your Order
We will send you your quote so you can easily place your order online.
How Much Does Education Furniture Cost?
We offer the best prices on education furniture in New Zealand. Unlike other companies, we ship directly from warehouses, so there are no added fees.
Education furniture pricing is based on your selections and customizations. Since we offer special deals for bulk orders, your pricing may be reduced depending on the number of items you order. Get in touch with us today for a quote!
Nationally Trusted Furniture Suppliers
Capital Commercial Furniture is an experienced furniture supplier in New Zealand. Nationally, we are a trusted resource for all education levels, state and local government, higher education, and non-profit organizations.
We provide up to a 15-year guarantee on our New Zealand-made and quality imported furniture. Offering a variety of stylish furniture for all types and sizes of institutions, we have a solution to meet every need.
Buy Your Education Furniture Online Today
Transform your campus today with custom education furniture at Capital Commercial Furniture. Get in touch with us for a quote today.