www.ccfnz.co.nz
Commercial Furniture
Factory Direct
0800 800 507
Folding Tables
Folding tables come in a wide range of sizes, materials, and shapes that make them ideal for indoor and outdoor use. You can use them for any occasion, such as parties, banquets, events, and more. Get a foldable table to transform any space into a lecture hall, dining hall, or anything else you need it to be.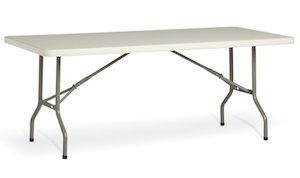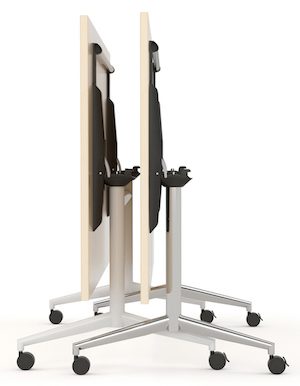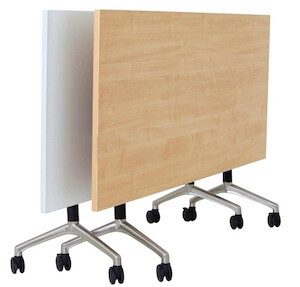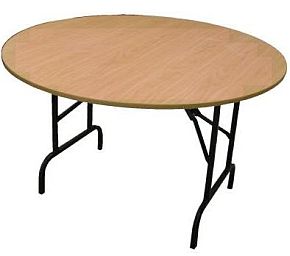 Wide Selection of Folding Tables Available
Capital Commercial Furniture offers a wide variety of fold-out, fold-up, or fold-down tables. We have an array of folding tables available, meant to cater to the unique needs of our customers. Below are some of the folding tables available at our shop.
Plastic Folding Tables
Plastic folding tables are like any other foldable table, only the material used is plastic. They are simple, practical, lightweight, and versatile. Because they are plastic, some believe they aren't as durable as other materials. However, we can guarantee that the plastic folding tables we offer are sturdy enough for everyday use.
Wooden Folding Tables
These foldable tables are made of custom wood, making them attractive and durable. Their rustic appearance is popular with customers who often use them for outdoor parties or receptions. The drawback is they are heavy and not easily transported. Nevertheless, you may love their sturdiness and convenience.
Flip Tables
Flip tables are foldable tables where it is not the legs that fold but the surface. Instead of the legs folding in, the table head flips to the side. Since they have wheels on the bottom, it is very easy to tuck them into a corner.
Fold Up Tables
Fold-up tables are folding tables where the legs tuck in upward. They can be made of various materials such as wood, melamine, and laminate. The legs are typically made of metal, making them sturdy for most use.
Fold-Down Tables
Fold-down tables are like fold-up tables, but the legs fold downward instead of up. They can also be made of various materials like wood, laminate, and melamine. They are also sturdy and ideal for everyday use.
Benefits of a Folding Table
Folding tables are a great buy and the perfect solution when you don't have enough space or you need to change a room's set-up. Since you can fold them when not in use, you can easily store them in any corner until you need them. Some of the incredible benefits of a folding table include:
Easy to store and transport
Set-up is quick and convenient
Multiple designs, sizes, and shapes available
Get Your Folding Table from Capital Commercial Furniture Today
If you need a table for your commercial establishment, a folding table is one of the best choices since it is convenient to transport and store. You can find a wide selection here at Capital Commercial Furniture – from wooden flip tables to plastic fold-up tables – all at affordable prices. We also having Folding Table Trolleys making it easy to transport your tables.