www.ccfnz.co.nz
Commercial Furniture
Factory Direct
0800 800 507
Office Furniture
Office furniture plays an essential role in the ambience of your office. Many consider it the focal point of your office's interior. Carefully choosing furniture for your space makes the workplace a more enjoyable place to be. Capital Commercial Furniture sells office furniture direct from warehouse/factory to you saving you time & money. View our full range below.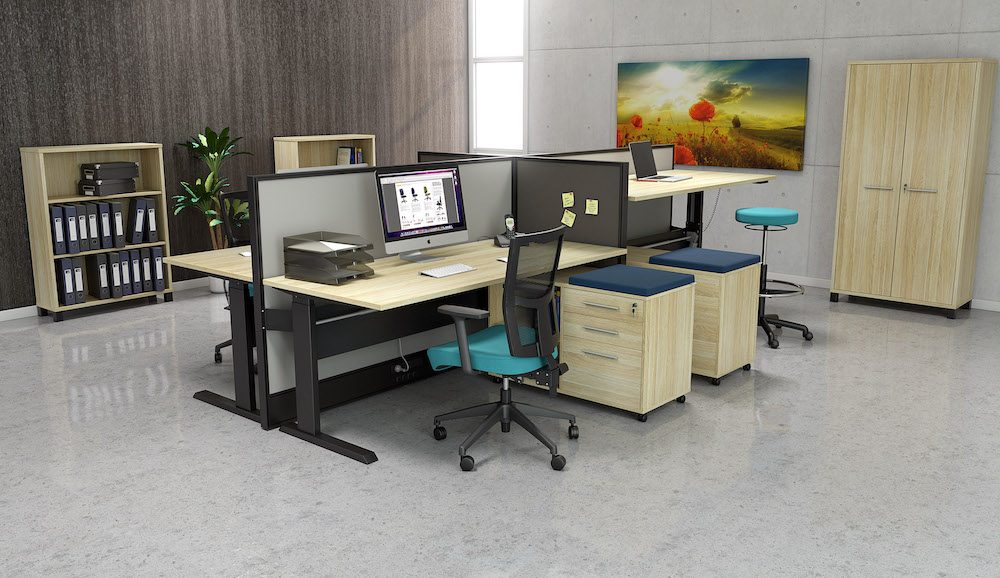 Benefits of Using Good Office Furniture
Good furniture for the office brings many different benefits for the employees and the company in general.
Improves employee productivity: With better office furniture, employees are less idle and more productive, since they will be more comfortable.
Improves office aesthetics: Good office furniture improves the overall physical appearance of your office. Correctly positioned office furniture makes a space look bigger than it is. Matching office furniture also gives the office a new look.
Improves employee health and wellness: Ergonomically designed office furniture will allow your employees to work for hours on end without experiencing back and neck pain.
Improves workplace diversity: A new office furniture setup allows employees to integrate and collaborate better together.
Improves the image of professionalism: The beautiful new look of your furniture gives an aura of professionalism and leaves a good impression on clients.
We Have the Office Furniture you Need
Suppose you're looking for new storage cupboards, lockers, or cabinets. In that case, Capital Commercial Furniture has a selection of these items for you. Change your office desks, install a new boardroom table with chairs, or liven up your reception desk. We even have whiteboards and pinboard notice boards that are perfect for your discussions, meetings, and general announcements.
We have meeting chairs, office chairs, and reception chairs, all in matching materials and complementary colours.
Check out our online store now. We have an extensive catalogue website where you can find the best office furniture that you need.
Why Order From Capital Commercial Furniture?
Direct From Manufacturer
All of our furniture items come directly from us, meaning you're paying the lowest possible price for all of your furniture.
Excellent Customer Service
We pride ourselves on having excellent customer service. If you ever have questions, comments, concerns, or anything else to talk to us about, we'll be happy to help. We actively listen to your requests and resolve them promptly.
Durable Products
All of our products are made from durable materials so they will last through months of wear and tear, even in the most high-traffic situations.
Order Online From Capital Commercial Furniture
Capital Commercial Furniture is a supplier of office furniture across all of New Zealand. We offer the best-priced office furniture for your every need.
Order online, ask questions, and request a quote. We can ship directly to your home straight from the warehouse and factories, so you never have to pay for unnecessary fees.
Enjoy shopping online with the most popular commercial furniture website in New Zealand.