www.ccfnz.co.nz
Commercial Furniture
Factory Direct
0800 800 507
Home Office Desks Chairs
Capital Commercial Furniture is where you can find home office furniture that works harder than you do. They are stylish furniture pieces perfect for completing your home office setup without going overbudget. Browse through our website to find desks and chairs that take working from home to a whole new level.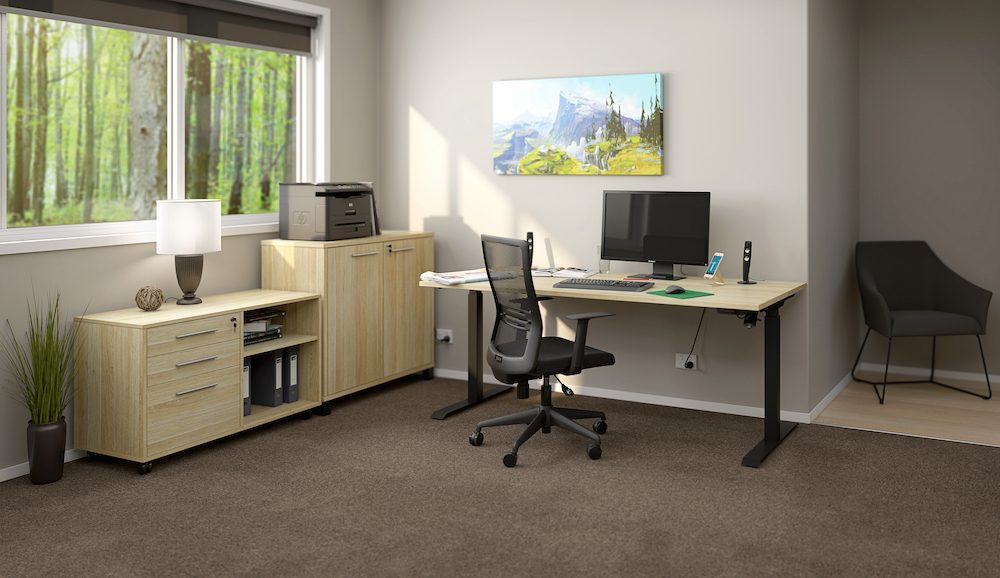 Home Office Desks
There are a variety of home office desks in NZ that are available at Capital Commercial Furniture. Each of these styles of desks has functionality and benefits that can improve how it feels for you to work from home.
L-Shaped Desks
L-shaped desks are home desks that look unconventional but are efficient and help improve your workspace. As its name suggests, this desk comes in the shape of the letter L, combining short and long tables to provide extra space for your work.
Corner Desks
Corner desks are similar to L-shaped desks in design, but the shorter side is typically removable. It is the perfect table for taking advantage of the room's corner, allowing you to maximise the otherwise limited space of your home office.
Workstation
Workstations are ergonomically designed home office desks that offer ample space to accommodate all your things. You can place your desktop computer and still have enough space to work on your other projects.
Home Office Chairs
Besides the desk, you also need a home office chair to complete your home office setup. Capital Commercial Furniture has a variety of office chairs that are perfect for a WFH office, such as midback, highback, and mesh chairs.
Midback Office Chairs
Midback office chairs have a backrest slightly lower than the shoulders. This style provides enough support for the back and spine while providing comfort.
Highback Office Chairs
Highback office chairs have a high backrest to provide back support. They are taller and larger than most midback chairs but just as comfortable. This type of chair also comes with additional adjustment features.
Mesh Chair
Mesh chairs are ergonomically designed home office chairs with mesh material for the fabric. Since it uses mesh, this office chair is breathable and more comfortable than chairs made of fabric or leather. All the same, it offers comfort and practicality as other office chairs.
Find Home Office Desks and Chairs at Capital Commercial Furniture Today
Need to buy a home office desk and chair for your home office? You don't have to look anywhere else because Capital Commercial Furniture has some excellent options for you. Browse through our website today to see the many different highly durable home office chairs and desks in NZ we offer.