www.ccfnz.co.nz
Commercial Furniture
Factory Direct
0800 800 507
Meeting Chairs
When it comes to meetings, you want chairs that provide comfort and style. Our boardroom chairs come in different options, from leather to fabrics. Their design considers your office's needs. With the designs establishments now have, we also have more modern and traditional chairs to choose from. Capital Commercial Furniture provides the meeting room chairs in NZ you've been looking for. Check our varied selection and get the seating you desire.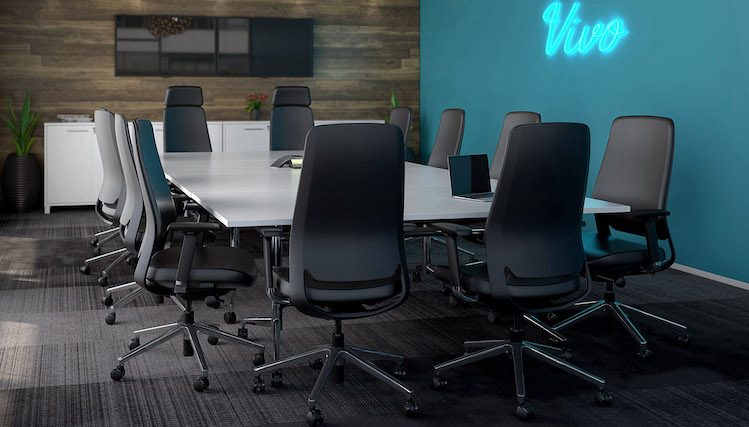 Why You Need to Invest in Meeting Room Chairs
The boardroom needs to exhibit an air of sophistication, excellence, and professionalism. It is where you'll entertain most clients, visitors, and prospective partners. Since you'll be spending time there, you want to leave a positive impression. High-quality boardroom chairs in NZ provide a subtle yet noticeable benefit. It will add to the experience, making their perception of you positive through adding these different factors.
You can also communicate qualities you possess through the furniture you have. Luxury designs and frames show an eye for detail. Choosing durable material exhibits practicality and a focus on function. Modern designs show that you are open to newer ideas and innovations.
You can set the chairs to match your brand and what you represent. Consistency and congruence are vital to building your name. It will help you stay memorable and avoid confusing your intended audience.
Since meeting chairs are significant, we've gathered different types for you to choose from. Check our selection and find one that fits your space. We also have options for different budgets.
Not only can you use these cheers for meeting rooms, but they are also versatile enough to work on other areas in your establishment. Shop from an extensive selection at Capital Commercial Furniture.
Different Features and Functions
Every business needs chairs that fit best for them. For example, if your work has you constantly moving around in the area, you'll need chairs that can do the same. We have chairs here with different wheels of durable material. They protect your flooring while being stable for anyone to use.
Another option to consider is height. You may want adjustable chairs to make them comfortable for you and visitors alike.
Colors can also make a significant impact on the space. Depending on what you choose, it can promote certain qualities and moods. Black chairs are often a staple because they have a professional and luxurious feel. However, you may be looking for other colors which help you stand out during those crucial meetings.
Shop from Capital Commercial Furniture
At CCF, we've made sure to provide an extensive selection of chairs to fit all businesses in NZ. From comfort to function, you have the assurance that all of these have the best quality in the market. Beautiful meeting chairs promote your business and will serve you for many years to come. Shop today and buy yours.