www.ccfnz.co.nz
Commercial Furniture
Factory Direct
0800 800 507
Sick Bay Beds
Sick Bay Bed 1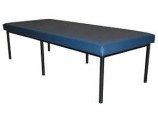 Sick Bay Bed 2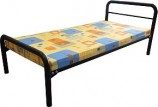 Find the Best Sick Bay Bed for Your Needs
It is important to find the best sick bay bed for your needs. This includes taking into account size, style, colour, and features. It is a good idea to compare different beds before making a purchase.
When you're sick, your productivity is often compromised. To help people get better faster, they need a safe and comfortable place where they can rest. Despite the many advances in healthcare, the truth is that it's not always possible to stay in bed for days or weeks.
Some people need a break from time to time and employers have their own needs too. Which is why employers should be prepared to offer the best sick bay bed for their employees.
What are the best ways to make sure that employees are getting better when they're at work? One of these ways is based on an organisation's culture and policies on sick days. Another way is by providing a safe and comfortable place where they can rest while being supervised by management.
A sick bay bed is an ideal way to provide a supportive and comfortable environment for your employees in the event of illness. It also offers a separate space for employees to rest, which can help reduce the risk of spreading germs.
Sick Bay Beds for Schools - Shop Now
With your purchase, you are helping contribute to this vision for our future classrooms where every student has a comfortable place to rest if they're feeling tired, sick or just need a break from the classroom environment.
Rising childhood obesity rates is alarming 'and we need more healthy options in schools! All ages are susceptible to these poor health outcomes which is why we should be taking preventive measures now.
A fully functioning sick bay bed will make school feel a little closer to home.
It will mean that children who need to stay at school during their illness, or those too unwell to attend their normal classrooms, won't have to go through the upheaval of having to move from class to class and experience the disruption this can bring.
We offer a variety of different designs and colours, so we're sure that you'll find something that suits your needs.
Buy A First Aid Room Bed From Capital Commercial Furniture
Buying a bed for the first aid room is an important decision. The bed should be comfortable, but also provide adequate support for the patient. A workplace first aid room bed from Capital Commercial Furniture provides all of this and more. It is comfortable, durable, and stylish to suit your space.
Capital Commercial Furniture have been suppling quality commercial furniture for over 25 years. They are a family owned company who believe in supplying quality furniture that will last generations.