www.ccfnz.co.nz
Commercial Furniture
Factory Direct
0800 800 507
Where to Buy the Agile Standing Desk
Did you know that an agile standing desk can increase your productivity in the workplace, make you more comfortable, and increase your overall health? Not too many people know the wide range of benefits of this type of desk right away, so we're going to make you aware.
The agile standing desk is a great purchase for any office. It has many benefits that will help you or your employees be more productive and comfortable at work.
Let's take this a step further so you really understand why this type of desk gains so much attention. It has the ability to reduce back, neck, and leg pain. Not only that, it can reduce fatigue and increase productivity.
Interested in learning more about this type of desk that could transform not only the way you work but how you feel when you work? Keep reading as we let you in on additional benefits of the product, how it can transform your work patterns and energy, and where you can find the highest quality options.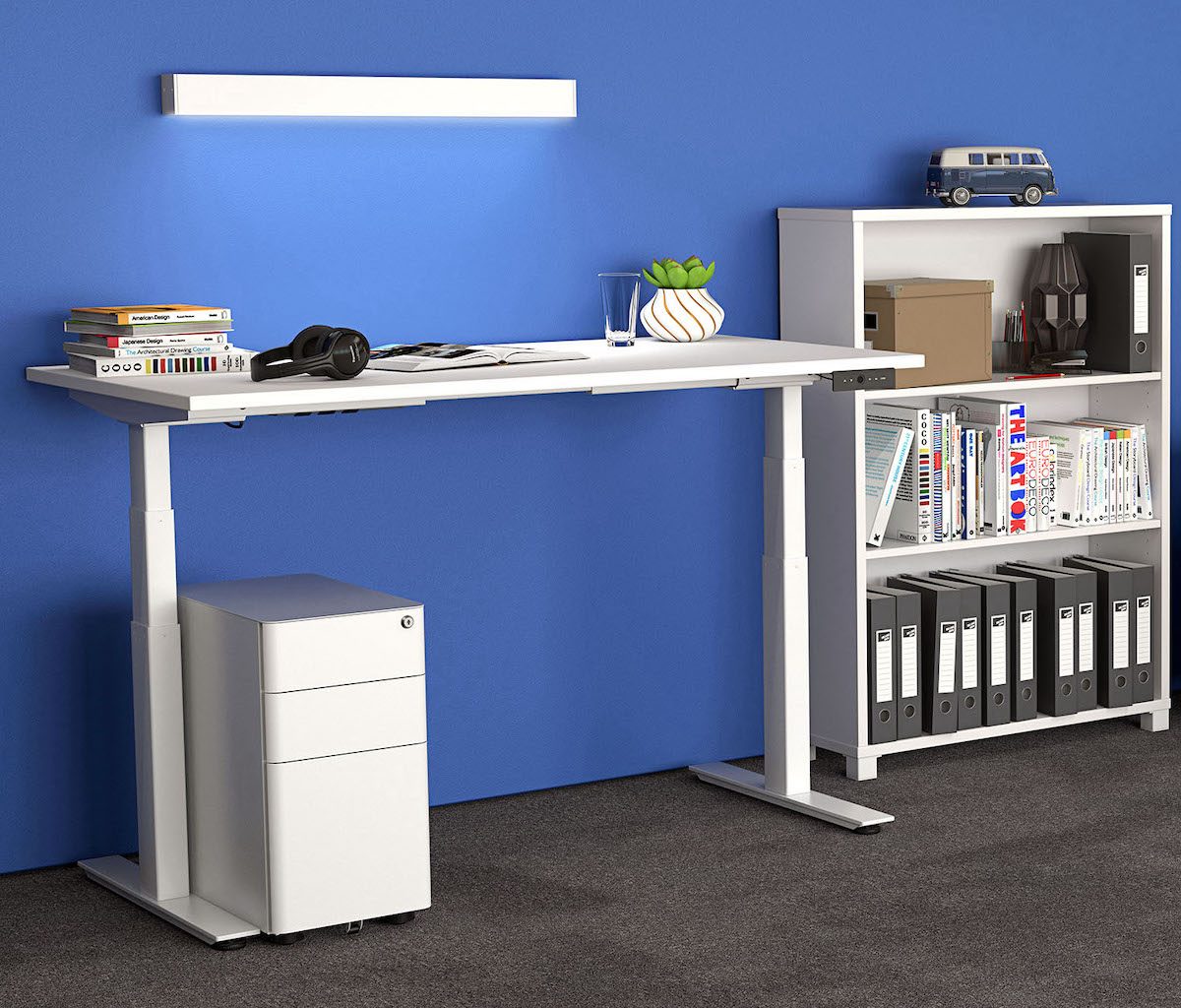 What Are The Benefits?
First, we should mention that cardiovascular disease and diabetes are the number one and two causes of death in America. Standing desks can help reduce your risk because they encourage you to move around more often than sitting at a desk would allow for. Second, using an agile standing desk helps prevent back pain by promoting better posture when standing.
Overall, an adjustable desk is a great investment. It allows you to stand while working, which may decrease your risk of developing chronic diseases as we've mentioned.
Furthermore, it frees up space on the floor for office workers who need to stretch or move around during their break periods. If you are in the market for an agile standing desk, then be sure to check out Capital Commercial Furniture!
Why Is an Agile Standing Desk Great for the Workplace?
There are a number of reasons why an adjustable desk or more mobile desks can be great for the workplace. Aside from the health benefits, these desks promote productivity and increase space.
This can go a long way if you're working in a large office space or a smaller home office.
With an adjustable height, you can easily customise the desk to fit your needs, which helps you stay focused, productive, and comfortable.
Additionally, an agile desk is perfect for open office spaces where people are constantly on the move or working on multiple tasks for long periods. This is especially a great product for anyone who works remotely and relies on a computer for their work.
Where Is The Place To Get It?
Now you know all about the popular agile standing desk option, its benefits to your health and workplace. If you're looking for an ergonomic and versatile desk that will improve your workday, an agile standing desk is a perfect choice.
We know cost is also important, so we make it possible for our customers not to pay full retail price. We do this by providing our products from warehouses around New Zealand. This allows our customers to save money and time when shopping for high-quality products.
Contact us today to learn more about our products and how we can help you create a productive workspace.