www.ccfnz.co.nz
Commercial Furniture
Factory Direct
0800 800 507
Trestle Table Hamilton Manawatu Dunedin NZ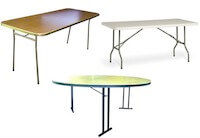 Buy Trestle Table Hamilton Manawatu Dunedin NZ from Capital Commercial Furniture

.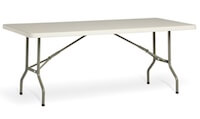 One of the handiest things you should never miss in your business or house is a trestle table. Those who own one understand how difficult it can be to cope without one. A trestle table is important for a number of occasions. They save on space in your house since most of them can be folded and unfolded only when you need to use them. Below is a description of some of the places that can fit the service of the table.

Dining

The table can be utilized to increase the dinning space in your dining room especially when you have an overflow in the number of invited guests. It is capable of handling an extra number of people than it is actually designed to do. A 4 foot table is capable of serving between four and six people while a 6 foot table can handle six to eight people. If you combine them with other dining tables, you will have extra space to accommodate any number of guests.

Entertainments and parties

It can be used whenever you are hosting entertainment events or parties for your friends. Such events may include a summer BBQ, a christening, a wedding or a birthday party. Due to its large accommodative capacity, it can enable you have all your food located at one position for easy accessibility by all your guests.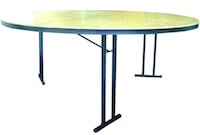 Camping

It appropriately fits for use in family camping sessions that are intended to take a longer period of time. Their ability to fold and unfold makes them portable. Furthermore, they are not heavy like the other dining tables. Families can use them in their camps whenever
serving their food. Camping life can really be enhanced with a trestle table since it gives you a similar feeling you would feel when at home.

Exhibitions

Organization of an exhibition can be hectic if you do not get enough tables to display the necessary products. The cost of hiring normal tables can be hectic since you will require a good number of them in order to cater for all your products. As an experienced exhibition
organizer, you can opt for trestle tables. Apart from accommodating a huge number of products, they can also be shifted from one point to another with ease. Due to their attractiveness, your exhibition can be a success since many people will be drawn to both the tables and products. Businessmen handling boot sales can also make use of them without the need of an extra stand.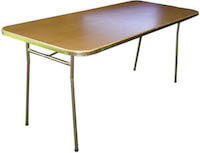 DIY

A DIY workplace is never complete without some sort of bench. You can make use of a trestle table instead of a bench since it is versatile and durable. Alternatively, you could use them as a pasting table during the decoration process.

There is no limitation to where you can use your trestle table. The list can be endless and you can use them whenever they feel applicable. Finding the best trestle table begins by visiting the right store with quality and affordable prices. One of these places is
the Capital Commercial Furniture that has a huge range of folding trestle tables for New Zealand residents. Visit them today and enjoy the experience you have been missing.

Buy Trestle Table Hamilton Manawatu Dunedin NZ from Capital Commercial Furniture

We can also supply trestle tables to the following city's Whanganui, Tauranga, Lower Hutt, Upper Hutt, Palmerston North, Porirua, Hastings, Napier, Nelson, Gisborne, Taupo, Rotorua, Timaru, Levin, Te Awamutu, Pukekohe, Oamaru, Queenstown & Greymouth.