www.ccfnz.co.nz
Commercial Furniture
Factory Direct
0800 800 507
Common Locker Shopping Mistakes and How to Avoid Them
Do you want to keep your office free of clutter and create a sense of belonging? If so, you should invest in an office locker.
An office locker offers a secure space for you to store your belongings and office items. It also helps bring flexibility and uniformity to the workplace.
However, when buying an office locker, be cautious. Not any type of locker out there will be a good match for your office.
The wrong type of office locker will affect the workflow. Besides, if you choose a locker that requires huge maintenance effort, you might spend too much money.
The office locker you choose must offer functionality, security, and flexibility. However, there are common locker purchasing mistakes that most people make.
If you make such mistakes, you will waste your time and money purchasing the wrong office locker. So, do you want to learn mistakes that can hinder your progress when buying lockers? If so, you are in the right place.
Here are the common locker shopping mistakes and how to avoid them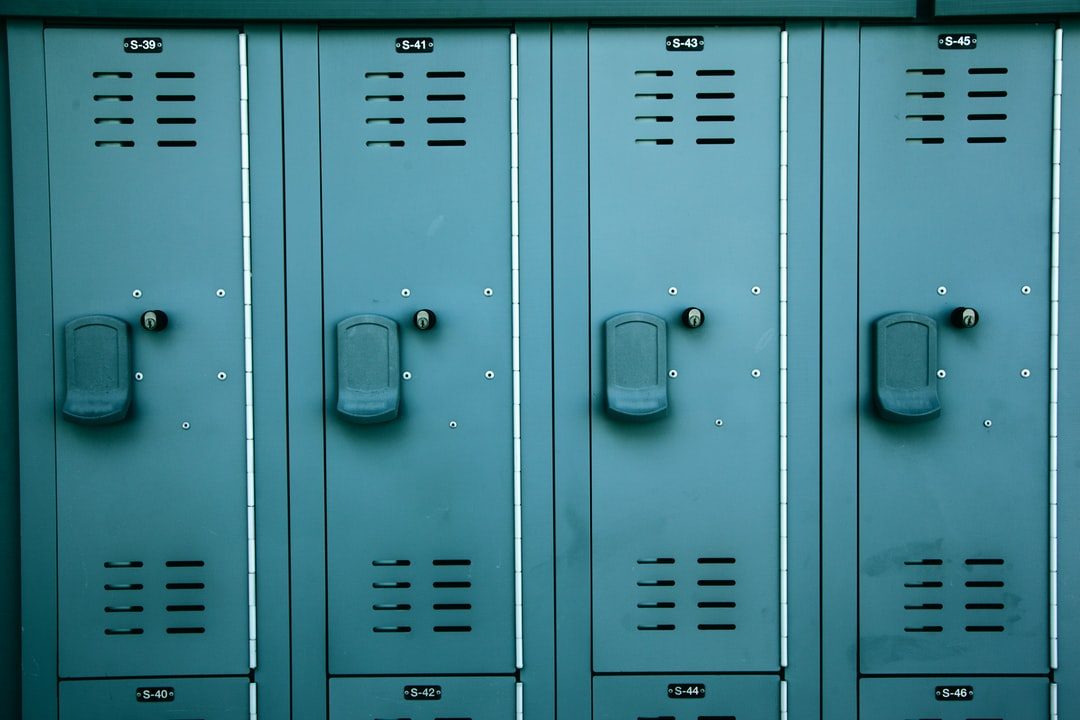 Indulging in Purchasing a Locker Without an Estimate
When purchasing an office locker, the biggest mistake you can make is lacking a budget. Out there, you will find lockers going for varying prices.
The price of a locker will depend on size, functionality, and other factors. You have to purchase a locker that will meet your needs and match your budget. Otherwise, if you choose an expensive locker, you might end up stretching your budget.
Besides, having a budget estimate helps you streamline your purchasing choices from the many options available.
Comparing locker prices is also important before purchasing a locker. The prices of lockers are likely to differ from one supplier to the other. By doing a price comparison, you can choose a locker that is a good match for your budget.
Thinking Second-Hand Lockers Are of Low Quality
If you don't have enough money to purchase a brand new locker, a second hand can be a good option. Some people believe second-hand lockers are always of low quality.
But that's not true. Some stores refurbish office lockers before selling them to customers. Such lockers will offer the functionality you would get from new ones. They are also durable and offer much-needed security.
However, when buying second-hand lockers, be cautious. Don't let the refurbish look deceive you. Ask how long the locker has been used and the material it's made of.
A second-hand locker made of long-lasting material and has been in use for a few years might be worth investing in.
Indulging in Too Many Locker Accessories
Locker accessories such as the hangers, hooks, locker dividers, to mention a few, enhance the functionality of your locker. However, if you overstuff your locker with too many accessories, you reduce the storage space.
Not to mention such accessories might cost you more money than necessary. Hence when buying an office locker, focus on having essential accessories only. This way, you will end up with a cost-effective locker that is valuable.
Not Paying Attention to Locker Types
The most common locker types are the metals ones. But this is not always the best match for all office spaces.
Office lockers are mainly of three types; metal, plastic, and wood. If you don't choose the right type, you will spend too much money on maintenance. Besides, the wrong type of locker will not offer you the kind of flexibility and diversity you need.
Each type of locker will offer you unique advantages, and hence you must familiarize yourself with each type. If you are looking for strong, durable, and versatile office lockers, the metals one would be a good option.
But if you want a waterproof and mould growth resistant office locker, it's better to invest in a plastic locker. They are also contaminant-resistant and tough for damage or vandalism.
Wood lockers are resistant to scratches and moisture damage. They are also tolerant to many chemical cleaners and are durable.
Therefore, to choose a locker that will enhance functionality and meet the unique needs of your office, pay attention to locker types.
Not Paying Attention to Locker Tiers and Configurations
Before investing in office lockers, you better understand the common terms used in the industry. Understanding such terms will help you choose an office locker that perfectly suits your office needs.
Otherwise, if you don't know such terms, you will end up choosing a locker of the wrong size that doesn't suit your budget. Hence before buying a locker, you must understand what a tier is.
It's also important you understand how to describe a column or a frame of a locker. The terms columns and frames are used when determining the number of lockers to suit your floor plan.
Configuration refers to the combination of columns available in each set. For example, you can go for lockers with a configuration of 1 column or 3 column set. But when determining the dimension of your locker, ensure to pay attention to legs and slope top hoods.
Otherwise, your new office locker will not fit into the available space if you don't consider such elements.
Not Considering Handles and Lock Options
Most people make a common mistake in paying attention to the locker capacity and ignoring handle options. The type of handles your locker has can affect its accessibility and security.
If security is a concern for your office, you need to purchase lockers with locks that are not easy to break. When buying lockers, you should understand not all lockers will accommodate the type of handles and locks you need.
Some of the common locker handles available are recessed handles and pull tab handles. Recessed handles are suitable for single to triple-tier lockers. They have an inset stainless-steel pan for creating a smooth surface.
For this reason, they are suitable to use in crowded offices where injuries might be quite common.
The pull tab handles are a good option for more compact locker styles such as box lockers. You need to pull the protruding metal tab using a finger to operate these handles.
The pull tab handles are better than recessed ones, for they have no moving parts. This reduces their maintenance needs.
To choose a locker whose handles and locks will offer the best security, ensure you know the lock and handle options available.
Not Factoring in Ventilation
Ventilation is an essential element overlooked by most people when purchasing office lockers. If your locker does not have enough ventilation, horrendous smells will get trapped.
Once you open the lockers, such smells can make your office unbearable to work in. To avoid such a scenario, you should ensure to purchase an office locker that is properly ventilated.
Not Paying Attention to Internal Compartments
When buying office lockers, one of the objectives is to create more storage space. The internal compartments determine the amount of space you will have.
Having tall lockers that are hollow inside might not maximize the locker storage space. It would help if you always went for lockers with hooks and other small compartments for storing office items.
However, the internal compartment you go for will depend on your office needs. If you have huge files that need to be stored in your locker, ensure the available compartment are spacious enough to accommodate them.
Not Paying Attention to the Assembling and Installation Needs
After your new office lockers are delivered, the next step is installation and assembling. The amount of work needed when assembling the locker will depend on the type of lockers.
If you purchase lockers without factoring in the installation and assembling process, you will end up wasting time and money. Some lockers are easy to install and assemble on your own, while others will need the expertise of a professional.
By understanding a locker's assembling and installation needs in advance, you can make the right preparations. If you need an expert to install the locker, you can get to choose one on time.
You also get the chance to prepare all the tools needed during the installation process. Otherwise, it would be unfortunate to have a locker delivered to you, and you have no idea how the installation shall be done.
If you try to assemble an office locker without the required skills and knowledge, you might end up damaging it.
To save time while assembling a locker, ensure you know the assembling and installation needs before purchasing it.
Avoid the Above Locker Shopping Mistakes
The right office locker helps reduce clutter in your office and optimize your storage space. But to increase the chances of buying the right locker, you must know the mistakes that can hinder your success.
Read the above guide and discover the common locker shopping mistakes and how to avoid them.
Are you looking for a reliable office locker supplier near you? At Capital Commercial Furniture, we got you covered.
We supply high-quality local and imported commercial furniture that meets our clients' taste and customization needs.
Contact us today for all your commercial furniture needs.