www.ccfnz.co.nz
Commercial Furniture
Factory Direct
0800 800 507
Home Office Chairs Auckland Wellington Christchurch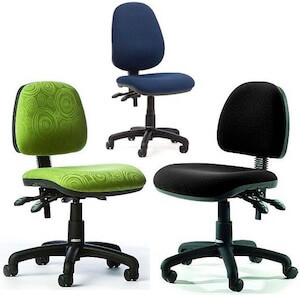 BUY Home Office Chairs Auckland Wellington Christchurch.

5 Important Factors To Consider when Choosing A Home Office Chair.


Home office chairs plays a crucial role in any office
setting. Statistics have shown that workers spend more than 2000 hours per year
sitting on office chairs. Therefore, the quality of home office chair that you choose
will not only determine the level of comfort but will also determine your overall
productivity. Home office chairs play important role in making your working environment
productive, accessible and lively. So do you reside in Auckland, Wellington or Christchurch,
NZ and you are searching for quality home office chairs? If yes, then you definitely
know that it is not an easy process. This is because there are tons of chairs under
this category. While there are many factors (minor and major) that my sway your
buying decision, there are those that need to be prioritized. If you recognize
and establish priorities from the word go, you will not only get the best home
office chair but you will also cut costs. Below are important factors to consider
when choosing a home office chair.
1. Consider comfort and convenience
Comfort and convenience are the top most important factors
that you need to consider when choosing home office chair. You will spend a considerable
amount of time in your home office. It is therefore very important to choose a comfortable
home office chair that will help boost your productivity. Some of the important
factors that you need to consider when analyzing the comfort of the of a home
office chair include the quality of back support and arm rest that supports you
when working. It should also incorporate aspect of convenience in its design. There
are certain features that can tell you if the home office chair that you are
considering to buy will give you the convenience that you need. For instance, a
home office chair that has wheels will give better movement. In addition to
that, a chair that can tilt or incline will also give you the comfort and convenience
that you are looking for.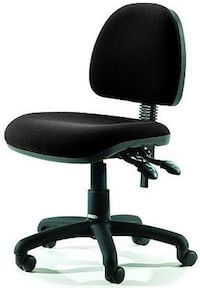 2. Consider durability
Home office chairs are usually used for long period of time.
As a result, you need to choose one that is of high quality and durable. Durability
and the quality of material used to make the office chair goes hand in hand. For
instance, when you compare a home office chair made from metal frame versus one
made from wooden frame, you will realize that the one made from metal frame is
much stronger and durable when compared to that made from wooden frame. The
fabric or material used to make the home office chair should contribute to its
durability. Recommended materials that you should look for when analyzing the durability
of the home office chair include canvas and leather.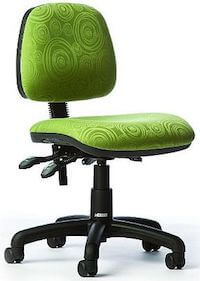 3. Consider aesthetics
You of course don't want to buy a chair that makes your
office to look odd. Studies have also shown that good aesthetics helps to enhance
good moods, increase productivity as well as relieve stress. That is why it is
important to consider the overall aesthetics of the home office chair before you
make your final decision. There are a number of things that you can consider to
ensure that you choose a home office chair that blends well other furniture in
your office. Some of the things to consider include the theme of your office. The
home office chair that you choose should complement the general theme of the office.
The second important thing to consider include your personal test and preference.
Choose a stylish and modern home office chair that will give your office a pleasant
and professional look. 
4. Look for warranty and guarantee
This is a very crucial factor that is often overlooked by
many people in Auckland, Wellington and Christchurch NZ. Warranty is quality assurance
mark that proves that the home office chair that you are about to buy is durable
and of high quality. In most cases, home office chair that have warranties are usually
of high quality when compared to those that don't. Before you make your final decision,
ask the merchant to know if the home office
chair has warranty or not. If yes, then inquire to know the terms and conditions
of the warranty in details.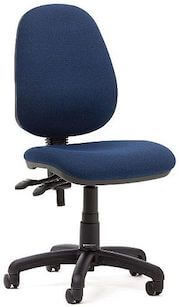 5. Consider price
Although this should not be the main factor to consider when
choosing a home office chair, the fact still remains that you can only buy a home
office chair that you can afford. It is therefore very important to choose one
that is within your budget. Most people usually think that home office chair
that are very expensive are usually of high quality. However that is not usually
the case. Price of the chair does not always correspond to its quality. Sometimes
you can purchase a low quality home office chair at high price. Therefore, if
you are on tight budget and you are looking for quality home office chair, it
is recommended that you conduct your own extensive research to find a merchant
who sells quality chair but at a price that is within your budget