www.ccfnz.co.nz
Commercial Furniture
Factory Direct
0800 800 507
How to Buy a Locker Cabinet: The Complete Guide for Businesses
It's a busy week and multiple customers and/or employees have approached you with theft complaints. You want to investigate, but you have neither the labour nor time to spare. Calling the police is also an option, but that could disrupt your workflow and profits.
What do you do? If you've ever been in this situation, you've probably considered getting a locker cabinet or several for your New Zealand business.
Yet, you probably don't know where to start. Read on to learn some questions to ask that will get you the best locker cabinet NZ offers your business.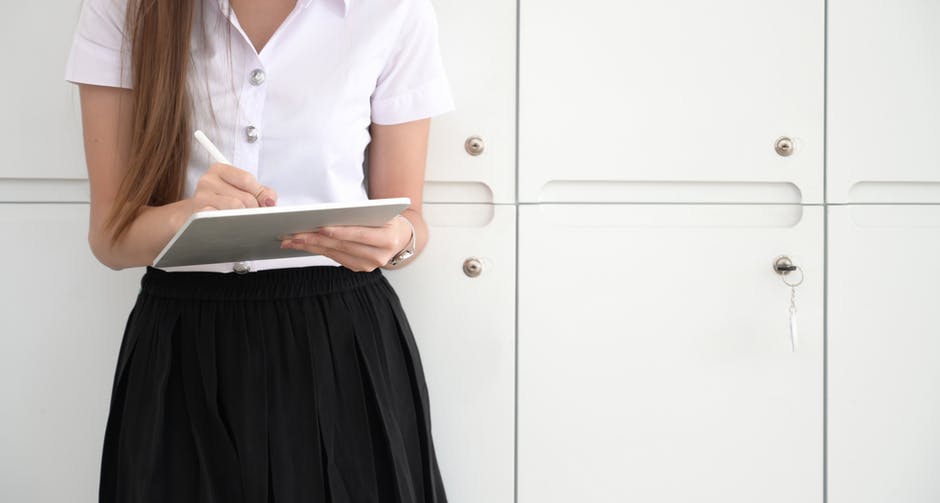 What Is My Budget for Locker Cabinets?
It's best to decide on your budget before you start your search. That way, you'll have an ideal price tag in the back of your mind while you search. Having this will keep you actively comparing locker cabinet prices.
Doing this while you search has many advantages. You'll stay away from lockers that are too expensive. You won't face the disappointment of selecting dream features only to find they don't work with your budget.
Don't Make Your Budget Too Tight
However, you shouldn't be too strict when comparing locker cabinet prices. Some locker cabinet design features can save you a lot of future expenses and inconvenience.
Certain locker materials can last longer than others, for instance. Locks vary in how easy or hard they are to break. If the storage spaces are too small, the lockers could become useless.
Try to balance practicality and expense as best as you can.
What Will the Purposes of My Locker Cabinets Be?
Outline your locker cabinets' main purposes first. Providing the best service for your employees or customers is a good example. Consider what they will need in terms of the storage space in lockers and security features.
Learning what they will need to store in the lockers is a good way to figure out needs and solutions. Ask your customers or employees what they store or observe them. Take the data and store it somewhere for later use.
You should also note the number of customers and employees that visit your business regularly. If you can't get an exact number, estimate one. With this number, you'll know how many locker cabinets to buy.
Other purposes exist beyond these, though. Don't just think of what conveniences you want your locker cabinets to provide. Think about what inconveniences you want to prevent as well.
Consider Aesthetics
Most environments mesh well with a certain locker cabinet design or two. Choosing one that looks out-of-place may not seem to cause too much inconvenience. However, poor aesthetics can affect human psychology more than you'd think.
Note what your business looks like overall. Use this to choose the look of your locker cabinets later.
Consider Cleanliness
Cleanliness is another issue. Janitors can have a hard time cleaning under and on top of lockers. Certain extra features (that the article will discuss later) can make it easier for them.
Note if your building is large or hard to clean. Information such as this will help you know if you need to prioritize or not prioritize the extra convenience features.
Bacteria and mould can also easily grow inside lockers within wet and dark spaces. Figure out where you want to put your lockers. Write your answer down.
Extra Tip: Look at Good Examples
Businesses like yours have a certain locker cabinet design for a reason. Can you get into a place that's like your business easily and legally?
Visit it. Examine the look, features, and sizes of their lockers. Take notes of what you see.
Doing so can help you better choose the right lockers for your business.
What Practical Design Features Would Serve Me Best?
Now that you've taken notes on your business, you can use these to select the features of your locker cabinets. Read the list below to understand the best features for certain situations.
Size
How large or small the most commonly stored items are should affect your choice of lock cabinet size. The smaller the commonly stored items, the smaller the space in lockers you should choose. A greater amount of larger items means you need a larger lock cabinet size.
Number
Use the number of customers and/or employees you recorded earlier to help you decide on the number of cabinets you need. You should also add some on top of this ideal number. Your locker-using population is liable to grow.
Vents or Grates
Again, wet, dark environments can promote mould and bacteria growth. This is prevented when locker cabinet doors have vents or grates. Choosing these is the best idea when your locker cabinets will be in this type of environment.
Building Material
The building material that makes a locker doesn't just affect its look. It also affects how long a locker will last.
Sturdier materials like steel will last for a long time. Wood probably won't. Consider how much you may spend in the future when looking at locker cabinet materials.
Colour
Simply choosing a locker colour that fits with the colour of a room is a great way to achieve optimal aesthetics. There are many tips and tricks online to help you pick decor colours that match each other.
However, know that paint can be a problem. It can chip off easily. Marks like these can make your lockers look less appealing until they're repainted.
Bases and Slope Tops
Locker cabinets usually come with flat tops and thin legs at the base. The spaces under and on top of the lockers can be difficult to clean when they're left this way.
If you want to be practical cleanliness-wise, add features to this basic style of locker cabinets. Slope tops can cover the flat tops of locker cabinets. Bases can cover the open bottom areas.
Style
What the locker cabinet design looks like should depend on the look or feel of the business.
Businesses that are trying to look luxurious should have fancier-looking locker cabinets. Examples include high-class country clubs or resorts. Wood is often the material used for locker cabinets like these.
Productivity-focused businesses will probably have smooth, simplified locker cabinets. Lockers in this aesthetic usually have a metal makeup.
Any businesses outside of these will probably not need to focus too much on aesthetics. However, matching locker colours with room colours is still a good idea.
Digital or Manual Locks
Locks on locker cabinets are usually digital/electronic or manual. Beyond these two categories, there are different degrees of security strength and convenience.
Which security strength level you should choose depends on the value of the items customers or employees will store. Will your locker cabinets often hold expensive items, like electronics? You'll need locks that are more secure.
If the commonly stored items are cheaper, less secure locks are a fine choice.
Built-In or Separate Locks
Locks can also be built into the cabinet or separate padlocks. To more easily choose between these features, consider how often you will need to change the lock combinations. If customers and/or employees are constantly changing at your business, you'll probably need to change locks often.
Changing the combination of built-in manual locks is the most difficult. Separate padlocks are easier, as you can switch them out. You can also reprogram the combination of digital locks easily.
What Additional Accessories Could Be Useful?
Beyond the more practical features, locker cabinets also have several additional accessories. These are not as necessary as some of the other features. Still, they have benefits.
Number Plates
Locker cabinets can have individual number plates installed on them. These make each storage easier to differentiate from others. Users are more likely to remember where their possessions are this way.
Shelves and Hooks
Both items can help users with storing their things. Hanging items like coats on hooks will keep them tidier. Shelves will help users store more items in the lockers.
What Is the Warranty, Installation, and Delivery Process?
After going through all these choices, you may still struggle to choose one locker cabinet provider over another. If it comes down to this, consider looking choosing between services that companies provide.
A locker cabinet provider that will charge you less for shipping is preferable to one that will charge you more. Longer warranties and more thorough installation processes are also better choices.
The Best Locker Cabinet NZ Has
You may run into other locker cabinet features not mentioned here. If you do, consider the needs of your business carefully first. This will always help you decide on the best features for your locker cabinets.
While you're searching, consider making us your locker cabinet provider. We offer many varieties of the best locker cabinet NZ has. Check them out here.