www.ccfnz.co.nz
Commercial Furniture
Factory Direct
0800 800 507
Office Chair Christchurch: Ergonomics Matter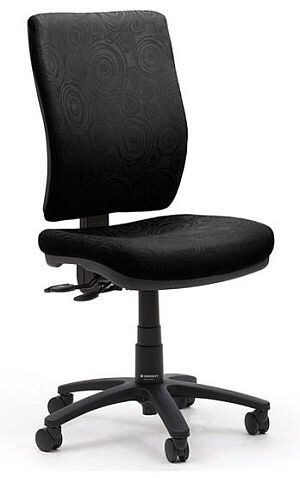 Capital Commercial Furniture is a New Zealand company specialising in the supplies of office furnitures. They currently supply thousands of office furniture products in a multitude of styles and prices. At the heart of Capital Commercial Furniture is the desire to bring to market innovative, affordable products, technologically advanced that meet the needs of office chair Christchurch.
Capital Commercial Furniture's customers represent a broad spectrum: from small and large businesses, multinational corporations, and governments to the unique needs of such specialized sectors as education, industry, hospitality, and health. Customers purchase office chair Christchurch through a variety of channels. Small and mid-sized business customers are served by commercial dealers and mass retailers.

Innovative Office Chairs:


Capital Commercial Furniture brand of office chair Christchurch is an exciting addition to wide array of ergonomic office chair products. Their chair lines simplify the harrowing process of selecting a new chair. The Ergonomic and Heavy Duty series has all the features imaginable at the price of a stripped-down chair offered from most other quality office chair manufacturers. The Cheap office chair series is even less expensive, but provides features that you would desire to find on chairs costing twice as much. Even High and Mesh Office Chair series designed to meet the needs of the present day work environment where speed, efficiency, comfort and value are of the utmost importance. Each office chair is developed with the high quality elements and offered in a wide variety of fabric styles and colours - meeting the needs for both durability and aesthetics.
High Quality and Durability:


Capital Commercial Furniture offers high quality and durability in the office chair Christchurch's industry that designed to meet the growing need for mobility and flexibility in the workplace. In a stand alone application or integrated with systems furniture, these new products provide 'alternative office' solutions for work environments.Capital Commercial Furniture's success in the marketplace builds on the philosophy: bringing new products to market at the right time, and at the right price.
They combines a unique design feature that puts more support down the thorax area, in the center of the back, to maintain right arch of the spine when sitting rightly upright. Additionally, soft "memory foam" is added in the lumbar area of the back to support the soft tissue of the lower back. It is absolutely designed to meet the needs of the present day work environment where speed, efficiency, comfort and value are of the utmost importance.

Customers Satisfaction on Office Chair Christchurch:

Capital Commercial Furniture considers their customers to be all those who use office chair Christchurch in the course of their business day. They believes that customer satisfaction is not a one-time affair, but a constant reality earned by hard work - day after day, customer after customer. To this end, Capital Commercial Furniture conducts product-quality checks on a continuing basis. Equally important is customer feedback from dealers, and particularly feedback from customers themselves.

The Bottom Line:

Capital Commercial Furniture intends to continue serving as a leader in the office chair Christchurch, to consolidate its position in existing markets, and to expand into new markets. Capital Commercial Furniture understands that as it grows larger, so too will its challenges grow larger. However, is confident that the values that have sustained it to date will help it to meet those challenges. In the process, positive growth will continue into the future.
Looking for a Office Chair Christchurch click here.