www.ccfnz.co.nz
Commercial Furniture
Factory Direct
0800 800 507
Office Desks Auckland - What You Need To Know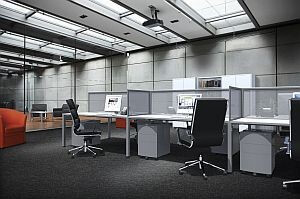 Are you looking for quality office desks Auckland? Well, there's something you should know. There exist a very thin line between good and bad furniture and if you're not keen enough you're likely to take home something that's way below your expectations. That's pretty much why you need to work with a firm that prides itself on offering customer focused thinking to create solutions that are in tandem with what your image deserves.

As far as office desks are concerned, there are a number of central factors (other than price) to consider before making a selection. Here's a closer look at some of them.

Factors To Consider While Looking For Office Desks Auckland

Desk size


This purely depends on how well you want to utilise the available room space. Ideally you would want to use the least space possible to accommodate sufficient items and still leave some ground for other uses. If your office is somewhat large and you want more desk space then a U-shaped desk would be the most ideal model to go for. On the other hand if you're limited in terms of space, then an L-shaped model would be a better choice to select.

Employees' taste and choice

Your employees' opinion can go a long way in helping you find the right kind of office desks for your place of work. So, by the side of cost, you should pay close attention to their choice. If they aren't happy with what you choose for them, then they are likely to feel de-motivated to work. So, ensure to keep their opinions in mind while shopping for office desks - to ensure that they give their 100% effort.

Storage

Probably the most crucial factor to ponder when shopping for an office desk set is storage. Can your preferred model sufficiently meet your storage needs? Does it come with pedestals, lateral filing, credenza or a hutch? Is your supplier in a position to provide extra storage solutions if need arises? Be sure to find answers to these three crucial questions before ordering for a unit.

Aesthetics

Aesthetics and image are like Siamese twins; quite literary. That's why you need to choose a model that matches with the overall look and feel of your office interiors. There are many types of finishes that you may go for among them: mahogany, cherry, maple, laminates, walnut and more.

Capital Commercial furniture is a leading nationwide furniture supplier who has for a pretty long time played a fore-front role in redefining the science of furniture production. There reputation as far as quality is concerned is beyond impeccable and if you're really interested in optimising your value for money, then you should visit their on-line shop on Buy Office Desks Auckland.

No matter your individual (or employees') choice in colour, style, shape, storage, height, size and numbers they have a huge selection of what you need. And what's more? Their on-line shopping and quote requisition process is well laid out and easy to follow.

We highly recommend them for all your office desk needs Auckland.