www.ccfnz.co.nz
Commercial Furniture
Factory Direct
0800 800 507
Office Tables Christchurch and Where to Find Them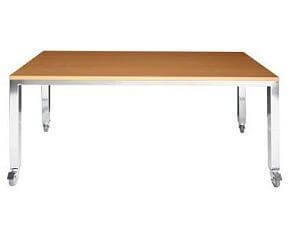 Capital Commercial Furniture can help people in Christchurch out with finding all sorts of different kinds of office tables. The big question is to think about what features should be used in certain office tables Christchurch with choices ranging from functionality to size.
Many office tables are designed with folding legs. These can be folded inward towards the body of the table when not in use or they can be extended outward so the table can be used. Not all office tables will have folding legs but it's a great feature worth considering when finding tables of use.
Tables can also be designed in many shapes. The rectangular shape is a common option because it has a good size to take in more people with, thus making it ideal for any kind of board room. Some circular tables can also be used but it might help to see how the legs are designed so there is enough legroom for all the people who will use it.

Need Office Tables Christchurch view range here.

Some office tables Christchurch can also be designed to where several tables can be laid up against each other. For example, a customer could order two semi-circle tables and one rectangular table in the same style. These tables can be paired with each other as necessary or they can be moved around to where only one table is to be used at a time.

Finally, these tables can all be designed with many appearances. Refined oak is often used in many office tables but some white-painted options might also be of interest. These choices include many styles that fit in with all the desires that people might have when finding the best possible tables for an office to use.

Be sure to check with Capital Commercial Furniture when finding the best office tables Christchurch for any business purpose. The best office tables can be made with not only the right sizes but also the right features.
Capital Commercial Furniture also supply Magnetic Glass Boards.