www.ccfnz.co.nz
Commercial Furniture
Factory Direct
0800 800 507
Reception Furniture NZ: Where to Get the Best Deals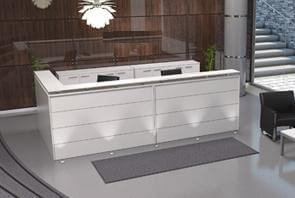 Your reception furniture can be enough to state how professional you are. One of the things that clients will notice when they visit your office is the level of hospitality that you give them. Your reception furniture can make them feel relaxed, and can set the tone for business negotiations. The kind of furniture you have in your reception area can also help you create the proper mindset for business. If you're looking for ways to improve the look of your reception area, then you should consult a supplier who knows how to give a business space the professional tone it needs. You can contact Capital Commercial Furniture NZ for this service.
To View Reception Furniture NZ Click Here.


The company specialises in reception furniture and has been providing great services and wonderful solutions to customers over the past years. You'll find a wide range of reception furniture NZ to choose from. Some of the cheap and popular items you'll find will include Reception Office Chairs, Ergonomic Office Chairs that come in all sizes, colours and styles. Other reception chairs that can work wonderfully for you will include speciality
seating chairs, mesh chairs, and high office chairs. These chairs are built with adjustable devices which allow you to pull, or tilt them to the most comfortable position. You can also choose from the wide range of executive office chairs such as the Concorde Executive Office Chair, the Moda Executive Chair, the Bentley Executive Chair, and many others. Depending on your line of business and your clientele, you'll find the right reception furniture at Capital Commercial Furniture NZ.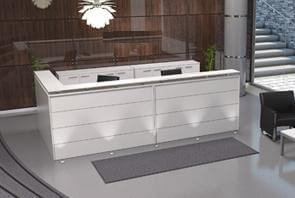 Other products to consider for your office will include tables for reception areas, boardroom meeting chairs, reception counters, computer desks & trolleys, guest waiting room chairs and others. The office tables will include the elegant Tawa Range and the Flip Folding Table. Each of these items are customized to suit the different business needs and offer maximum comfort to users. The company also offers office screens, and filing and storage cabinets. You can contact Capital Commercial Furniture for anything related to reception furniture NZ. If you do not have a clear idea of what you want, the experts will help you assess your needs and pick the best items for your guests. The staff is well-trained, professional, and very eager to offer exceptional customer service. With the right reception products, you can transform your office into a place that speaks of hospitality and business, making your customers and employees feel at home while doing business for, or with you.