www.ccfnz.co.nz
Commercial Furniture
Factory Direct
0800 800 507
Room Dividers NZ from Capital Commercial Furniture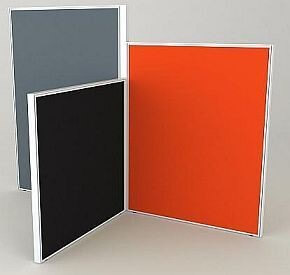 As your business grows, you may find yourself in need of more space or just a viable way to maximize the space you already have. Room dividers are a great solution for your growing company. They provide privacy and solitude to parties on either side. An empty, office suite can become an office full of cubicles when you install a few room dividers. These partitions are far more cost effective than having a bunch of walls built and if you lease your office, remodelling is probably not an option. 
Room dividers NZ are temporary so you can adjust for space as you hire more employees. Room dividers can be taken down and reorganized as needed as opposed to traditional walls which are pretty much permanent. Room dividers can turn one large room into as many cubicles as you need to accommodate your staff. So don't waste your precious capital building walls or leasing a new office when you could simply invest in a few room dividers. From government to schools to hospitals, if you need to separate sections of your office into cubicles, invest in room dividers and your wallet will thank you. 

There may be no better supplier of room dividers NZ than Capital Commercial Furniture. Established fifteen years ago, this office supply company offers room dividers in a wide variety of sizes and colours. Their founder, Nathan Bullmore, remains today as the managing director. 
Visit here to view our full range of Room Dividers NZ.
Capital Commercial Furniture's Kubit wall partitions feature a light-weight extruded aluminium frame and they easily slide together and lock into position automatically. Kubit partitions can be upholstered in any fabric so customizing your office has never been easier. Kubit partitions can help your business as it grows from a small operation into a huge conglomerate.