www.ccfnz.co.nz
Commercial Furniture
Factory Direct
0800 800 507
Whiteboards NZ: What Makes Them So Great?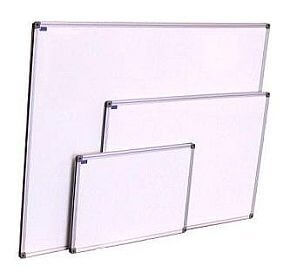 Whiteboards have transformed how we teach and we learn. Since their inception, they have become commonplace in universities, schools, and offices. Many organizations have embraced them as a replacement to chalkboards in presentations and office meetings. The dimensions of whiteboards make them a focal point in a room so it is important to ensure you get the best quality. Whiteboards can modernize your classroom or workspace and add aesthetic appeal. They are very versatile and can fit in any environment. They are commonly referred to as marker boards, dry-wipe boards, or dry-erase boards. Here are some major benefits of using whiteboards NZ.

Available in Different Types and Sizes

Whiteboards can be made in acrylic or porcelain. They also come in different sizes and can be custom-made according to your specific tastes and preferences. They are affordable and easy to use and maintain. Acrylic surface boards are ideal for people on a budget and can be used in places where dry-erase boards aren't regularly used. They are very light and have durable surfaces like porcelain whiteboards. Acrylic surface boards have a stylish aluminium frame and are usually galvanized.

Porcelain enamel whiteboards NZ are renowned for their smooth writing surfaces that are built to withstand pressure. These whiteboards have a vitreous enamel finish which gives them an extremely durable surface. They clean up easily with no ghosting and have a lifetime warranty. Porcelain whiteboards are ideal for schools, busy conference rooms, and areas where they receive extensive hard use.

Versatile

Whiteboards NZ are versatile and can be used in different fields. Laser etched mapped boards and laser etched gridded boards provide an easy solution to your scheduling, planning, timetabling, and mapping problems. The boards are laser etched, custom mapped, and gridded to fit your specific requirements. Staff indicator boards are also useful in office environments as they indicate who is absent or present. These boards can be easily fitted on the wall and come with markers, erasers, and magnets. Mobile whiteboards on the other hand offer a lot of flexibility as they can be easily transported to any location. These boards are framed with aluminum, double sided, and have a strong steel stand for support. They offer plenty of writing space as they can be easily rotated up to 360 degrees to double the writing space.

Most commonly-used whiteboards have magnetic surfaces which means you can use them as magnetic bulletin boards as well. By simply using magnetic weights, you can pin up your important documents.

Eco-Friendly

More and more people are using eco-friendly products to help conserve the environment. Whiteboards eliminate the use of papers in classrooms and meetings which makes them an excellent choice for environmentally conscious people.

Highly Durable

Whiteboards are highly durable and usually come with a 25-year or 50-year guarantee. Unlike chalkboards, they aren't as susceptible to external factors like water and wind. They are user-friendly and don't produce dust which makes them suitable for people with dust allergies or breathing problems. The writings on whiteboards also last longer than chalkboard markings which makes them an excellent choice for classrooms and learning institutions.

While whiteboards NZ are not high-tech apps, they have revolutionised how we teach and learn. They have many uses in learning institutions, offices, and homes and help make things much easier.
Need Whiteboards NZ click here.