www.ccfnz.co.nz
Commercial Furniture
Factory Direct
0800 800 507
Fold Up Table Auckland Wellington Christchurch NZ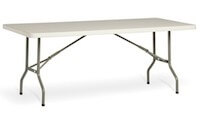 Fold up tables are great choice for banquets, institutional
and healthcare use, parties and indoor and outdoor events. Their amazing design
and fold up feature can turn an empty room to a busy and lively place in a matter of minutes. They are widely
recommended for individuals who are looking for quality but want to maximize
their limited space. Fold up tables are available in different shapes, sizes
and designs. This means that you have wide variety of options to choose from to
meet your individual needs. If you walk to any furniture shop in New Zealand be
it Auckland, Christchurch or Wellington, you will notice that they have plenty
of fold up tables. Although there are many options available in the market, the
truth still remains that very few merchants sell quality fold up tables in NZ. In
this article, we are going to give you a guide on important factors to consider
when choosing a fold up table.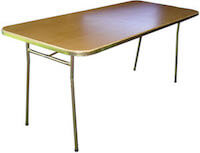 1. Consider table top material used
The first thing that you need to consider when choosing fold
up table is the quality of top material used. The top material used to make the
fold up table can affect many other elements. For instance, if you buy a fold
up table in Auckland, NZ that is made with a stylish table top material, you
will actually eliminate the need to buy a table linen. On the other hand, if
you choose a fold up table that has been made with tabletop material that is plain,
you may be forced to use a dress up material to cover the table. Durability is
also very important when choosing table top material. 
2. Consider the quality of legs and frame
The frame and legs of the fold up table plays a critical
part because they provide strength. Therefore, when buying a fold up table in Christchurch
NZ, it is very important to choose one that is made up of steel, particularly
lower gauge steel that provides the much needed strength, balance and stability.
The frame should also be well coated to protect it from wear and tear.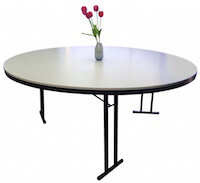 3. Consider special features
Fold up tables are available in different styles, shapes and
sizes. When choosing a fold up table, it is important to consider special features
that will enable the table give you quality services that you are looking for. For
instance, if the fold up table will be used as a study table, it is very
important to choose one with adjustable height. This way, the table can be adjusted
to accommodate people with different heights. On the other hand, if you want to
save space, you can choose a bi-fold up table that has great space saving
abilities.
4. Weather resistance
How often do you plan to use the fold up table? Are planning
to use it outdoor, indoor or in both places? In most cases, fold up table are usually
used when extra seating is required. You can use this table on any location (indoor
and outdoor). It is therefore very important to consider if the fold up table
is water resistant. Both the legs and frame of the table should be galvanized
to prevent rusting especially when left outdoors. The top material should also
be coated with a weather resistant material.
5. Consider safety features
This is a very important feature that is often overlooked by
many people when buying fold up tables. The last thing that you will actually want
is your fold up table collapsing when you are using it. That is why it is very
important to consider security features that the table has. For instance, the table
legs should have a secure locking system to prevent them from folding up when
bumped. On the other hand, if the table folds halfway, make sure that the table
locks the top when it is being used.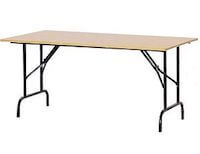 6. Consider aesthetics
How do you want the fold up table to look when you place in your
house, office or outdoor? Do you prefer traditional aesthetics or a modern look? When choosing a fold up table, it is important
that you choose one that blends well with other accessories in your house,
office or outdoor setting.
In conclusion, if you reside Auckland, Wellington or Christchurch
NZ and you are looking for quality fold up table, the above mentioned tips will
help you choose one that will satisfy your needs.
To view our full range of Fold Up Table Auckland Wellington Christchurch NZ click here.